Childbirth Education Classes and Information:
Childbirth Education $225:  Two 2.5 hour sessions over two weekday evenings in a live Zoom class! Quality information and personalized attention for first-time parents includes: Stages of labor, when to go to the hospital, massage & coping measures, partner support, medical interventions & technology, epidural & other pain meds, plus understanding hospital protocols and advocating for your care. Take this class around 5 - 6 weeks before your due date. Attending a live class with a local instructor is extremely helpful as I have info on all pediatricians and local resources that you'll need.
Ask about in-person sessions in your home.
August: Monday 8/8 & Thursday 8/11 (6:30 - 9:00)
September: Tuesday 9/13 & Thursday 9/15 (6:30 - 9:00)
October: Tuesday 10/11 & Thursday 10/13 (6:30 - 9:00)
September & October re-introducing in-person group classes - please email for updates.
Register by emailing Jayne@mamarama.tv
BEST BABYCARE & FEEDING CLASS $90:  What do parents REALLY need to know about their newborn baby? Unlike other infant care classes, I talk about ALL ways to feed your baby without bias. In my class, you'll learn the most important information about breastfeeding, formula, bottles, and pumping. I teach all about newborn behavior: why they cry, how to soothe, how they sleep (or don't sleep), why and when they get gassy, how and why to swaddle, and so much more. Lastly, because I specialize in maternal mental health I do a section on that topic so that both parents are prepared for what to expect and how to make it easier. Take this class about 5 - 6 weeks before your due date; free private consult at your convenience prior to delivery. Specific info on area pediatricians and other local resources included. Note: this class is included in 2 of my postpartum packages. 
August: Saturday 8/13 (10:00 - 1:00)
September: Saturday 9/10 (10:00 - 1:00)
October:  Saturday 10/8 (10:00 - 1:00) 
Register by emailing Jayne@mamarama.tv
NEW CLASS "Making Sense of Formula" $35:  This one-hour tutorial explains the composition of formula, how to decipher labels, how to transition to formula-feeding, safety issues for powdered formula, plus a whole section on new (Bobbie and ByHeart) & European formulas. Email to schedule.
"Are all online classes the same?" No.  Some online classes are just a Powerpoint with no instructor at all; some have so many participants that it's impossible to ask questions or receive individualized feedback. My classes are small and specifically tailored to your needs; plus I draw upon current information from all area hospitals (NJ & NY) and can give you accurate information about local pediatric practices, lactation consultants, pelvic floor therapists, birth doulas - you name it! Whether you want private or group instruction - I'm flexible and accommodating. 
 "Babycare Refresher for Grandparents" This private class, now via Zoom, is designed to help new parents & grandparents adjust to the guidelines and practices that have changed since YOU were a baby. Participants tend to feel more comfortable knowing that the parents and grandparents are on the same page with taking care of a new baby. As one parent stated, "It was just easier for my mother to hear this information from a professional, instead of just from me. Saved me a lot of stress, thank you."  $125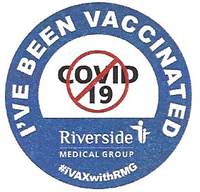 PRIVATE CLASSES IN YOUR HOME:  Babycare & Feeding - $150 / Childbirth Education $350 - combine the two: $475 (You choose the combination of dates, evenings and/or weekends.)
PRIVATE CLASSES VIA ZOOM: Babycare & Feeding - $125 / Childbirth Education $275 - combine the two: $400 (You choose the combination of dates, evenings and/or weekends.)
Email me directly to register or if you have questions:  Jayne@mamarama.tv
New Moms Support Groups:  Support groups are a therapeutic way to connect with other moms and share your experiences (I facilitate or co-facilitate all groups)
Moms with Mood Disorders, 1:00 pm every other Monday, co-facilitated with Mollie Busino, LCSW, Mindful Power, LLC
Moms with babies under 12 weeks, 2:00 pm, every Wednesday
All Moms Round-up, 3:00 pm every Friday
$15 per session (except for "Moms with Mood Disorders" which is free) if you are not my client - email Jayne@mamarama.tv to register 
---

I have been teaching about pregnancy and birth for the past 13 years and am certified by the Childbirth Education Association of Metro New York (CEA/MNY). Their rigorous training program has provided me with additional skills via workshops, class audits and a mentoring program. My approach to teaching childbirth education is to help you become an informed patient able to advocate for your care. 

 
---
"Jayne gave us everything we could have wanted in a childbirth class and more. A wonderful, evidence-based class run by a patient and knowledgeable teacher. I have been recommending this class to everyone I know who may need it. Thank you for helping us feel more prepared." - ER, NYC 
 
---