Childbirth Education Classes and Information:
"ONE & DONE" - Childbirth Education $190:  Two 2.5 hour sessions over two weekday evenings in a live Zoom class! Quality information and personalized attention for first-time parents includes: Stages of labor, when to go to the hospital, massage & coping measures, partner support, medical interventions & technology, epidural & other pain meds, plus understanding hospital protocols and advocating for your care during this uncertain time. Take this class around 5 - 6 weeks before your due date. 
Ask about in-person sessions in your home.
November: Tuesday 11/9 & Thursday 11/11 (6:30 - 9:00)
December: Tuesday 12/7 & Thursday 12/9 (6:30 - 9:00)
January: Tuesday 1/11 & Thursday 1/13 (6:30 - 9:00)
January 2022:  Possibly return to in-person classes, location & dates TBD. Please email to register OR choose Zoom session option.
Register by emailing Jayne@mamarama.tv
NEW CLASS!  "Making Sense of Formula" $35:  This one-hour tutorial explains the composition of formula, how to decipher labels, how to transition to formula-feeding, safety issues for powdered formula, plus a whole section on European formulas. 
November:  Monday 11/22 7:00 pm (approximately 60-90 minutes depending on questions.)
BEST BABYCARE & FEEDING CLASS $90:  The only infant care & feeding class you'll need to take. What do parents REALLY need to know about their newborn baby? Diapering, swaddling, bathing? That's the easy stuff. This class delivers the most important information on breastfeeding, bottle-feeding, formula, soothing techniques, sleep issues, postpartum mood & recovery, partner support -- all the things that keep parents up at night. $90 (group class) Take this class about 5 - 6 weeks before your due date; free private consult at your convenience prior to delivery. Specific info on area pediatricians and other local resources included. 
November: Saturday 11/13 (10:00 - 1:00)
December: Saturday 12/11 (10:00 - 1:00) 
January: Saturday 1/8 (10:00 - 1:00) (potentially offered as in-person class as well)
Register by emailing Jayne@mamarama.tv
Combine One & Done + Babycare & Feeding: $250
"Are all online classes the same?" No.  Some online classes are just a Powerpoint with no instructor at all; some have so many participants that it's impossible to ask questions or receive individualized feedback. My classes are small and specifically tailored to your needs; plus I draw upon current information from all area hospitals (NJ & NY) and can give you accurate information about local pediatric practices, lactation consultants, pelvic floor therapists, birth doulas - you name it! Whether you want private or group instruction - I'm flexible and accommodating. 
 "Babycare Refresher for Grandparents" This private class, now via Zoom, is designed to help new parents & grandparents adjust to the guidelines and practices that have changed since YOU were a baby. Participants tend to feel more comfortable knowing that the parents and grandparents are on the same page with taking care of a new baby. As one parent stated, "It was just easier for my mother to hear this information from a professional, instead of just from me. Saved me a lot of stress, thank you."  $150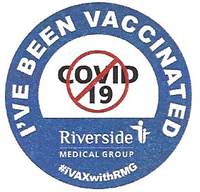 PRIVATE childbirth, babycare & feeding classes IN YOUR HOME:  Babycare & Feeding - $195 / Childbirth Education $390 - combine the two: $550 (You choose the combination of dates, evenings and/or weekends.)
PRIVATE childbirth, babycare & feeding classes VIA ZOOM: Babycare & Feeding - $125 / Childbirth Education $225 - combine the two: $325 (You choose the combination of dates, evenings and/or weekends.)
Email me directly to register or if you have questions:  Jayne@mamarama.tv
New Moms Support Groups:  Support groups are a therapeutic way to connect with other moms and share your experiences (I facilitate or co-facilitate all groups)
Moms with Mood Disorders, 7:45 am every other Thursday morning, co-facilitated with Mollie Busino, LCSW, Mindful Power, LLC 
Moms with babies under 12 weeks, 2:00 pm, every Wednesday
Dads support group, 8:00 pm every other Thursday (starts in November 2021)
All Moms Round-up, 3:00 pm every Friday
$15 per session (except for "Moms with Mood Disorders" which is free) if you are not my client - email Jayne@mamarama.tv to register 
---

Childbirth education classes are designed to take the stress and fear out of the birthing process and leave you feeling capable and empowered.

I have been teaching about pregnancy and birth for the past ten years and am certified by the Childbirth Education Association of Metro New York (CEA/MNY). Their rigorous training program has provided me with additional skills via workshops, class audits and a mentoring program.

Birth, for many first-time parents, can seem daunting and difficult to imagine. But the more you know and understand about the birth process, the more relaxed and comfortable you'll feel going into it. If you reach me early in your pregnancy we can discuss what your vision of birth is like and I'll help you find a practitioner and facility in keeping with your wishes. You may want a birthing center, a hospital, or a home birth – each of these choices requires knowledge and the ability to select your practitioner with care. My approach to teaching childbirth education is to help you become an informed patient able to advocate for your care. 
 
---
"Jayne gave us everything we could have wanted in a childbirth class and more. A wonderful, evidence-based class run by a patient and knowledgeable teacher. I have been recommending this class to everyone I know who may need it. Thank you for helping us feel more prepared." - ER, NYC 
 
---