Welcome to Mamarama: 
Childbirth Educator and Postpartum Doula - 
I am a certified childbirth educator, breastfeeding counselor and postpartum doula serving Jersey City, Hoboken & the surrounding areas including NYC. As a
postpartum doula
 my role is to help ease the transition into parenthood after the birth of your baby. This includes assistance with breastfeeding and bottle-feeding, emotional reassurance and practical advice for making life with a new baby less stressful. I also specialize in postpartum mental health helping to prevent mood disorders through a combination of support groups and practical advice. In addition to my postpartum work, I teach monthly in-person 
childbirth education
classes
as well as
newborn care and breastfeeding
.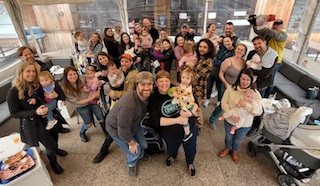 If you're interested in a formula consult, please reach out. I did formal training with a pediatric nutritionist and can help recommend suitable formula options for your newborn or to switch to if your current feeding plan isn't working. If you are
newly pregnant
and want to learn more about the birth options available to you, consider scheduling a consultation with me. Choosing a practitioner and birthing facility can be a daunting decision - particularly in the New York area. I can help you organize your options and make educated choices based on your preferences and utilizing over 15 years of experience in the field.
The name
Mamarama
comes from my former public access show about pregnancy and parenthood which debuted in 2003. I also write regular articles for 
The Jersey City Times
.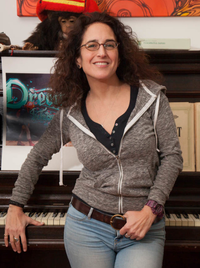 Interview by Honey and Moon Photography on how I started my childbirth journey. Click here.
Also, my petition to the PATH train regarding pregnant women and priority seating...was a success! PATH has now installed recorded announcements in their entire fleet of trains that will remind passengers to offer priority seating to "pregnant, elderly and disabled riders."  Read press on this story accessed through link.
Chatting with the legendary Ina May Gaskin
Fundraising with Ricki Lake